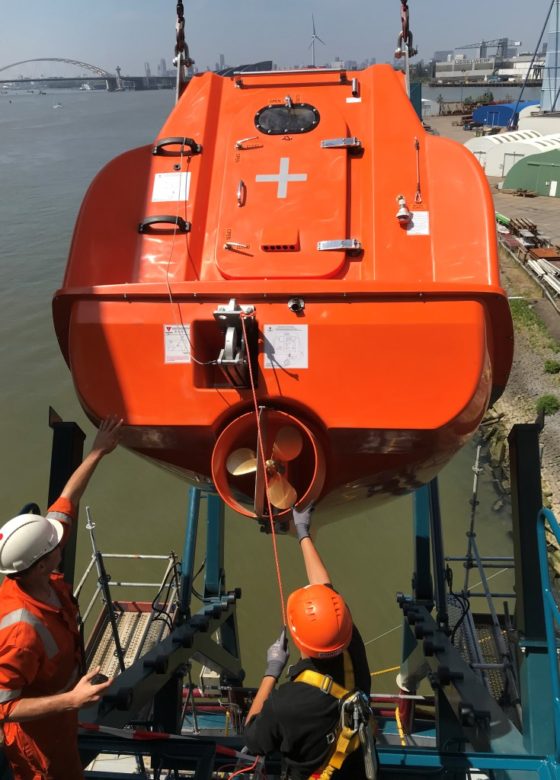 Freefall lifeboat and launching track
For the newbuild project 1290 of IHC, the DC Orisant of Reimerswaal dredging we delivered, installed and commissioned the Free Fall lifeboat, launching track and recovery system with a winch of Wolong.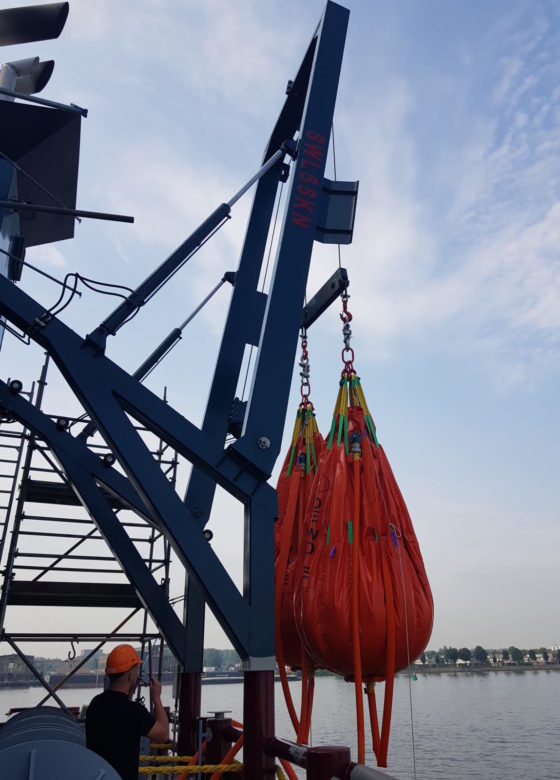 Rescue boat and davit
A Hatecke rescueboat with a Global Davit launching system had been installed on board.
Regarding the life rafts the Zodiac EPS liferafts are placed on board with a extended service period of 2,5 year. This will reduce handling and transport costs for service.