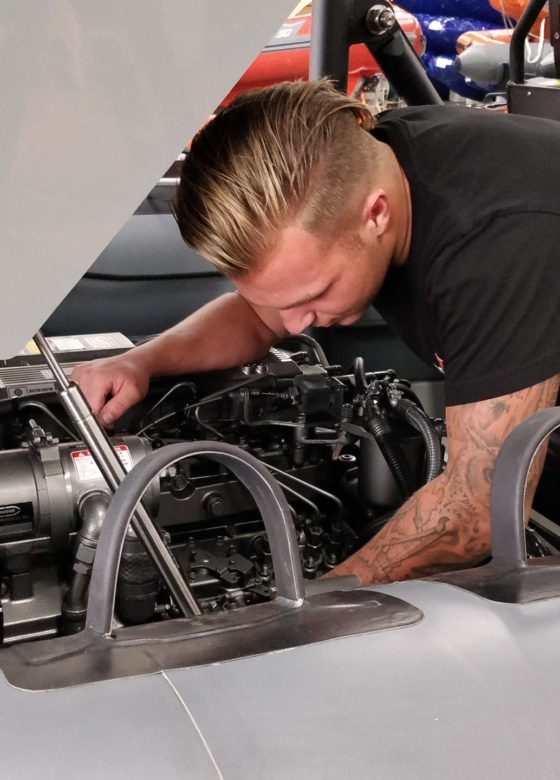 For the Pakistan navy who ordered a corvette at Damen Shipyards we delivered several boats and davit equipment.
A high speed RHIB from Zodiac MILPRO the SeaRider 6.3 with an inboard diesel had been customized according the requirements of the customer and delivered together with a suitable davit system from Global Davit. The davit is a pivoting davit conform fast rescue boats specifications complete with wave compansation.
Also a hydrolic operated painter boom has been delivered to ensure safe launching and retrieval of the Searider 6.3.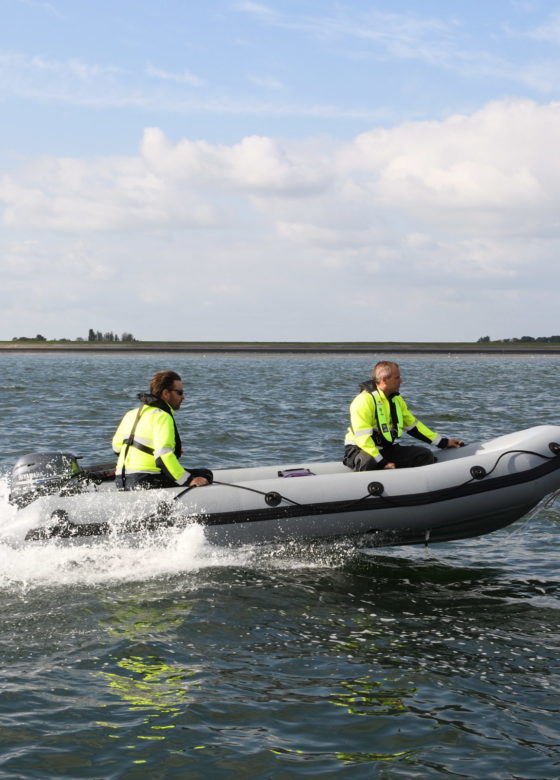 Ribo 450 with Yamaha F25 outboard engine
We also delivered a rescue boat the RIBO 450 in special grey design together with a suitable Global Davit rescueboat davit.