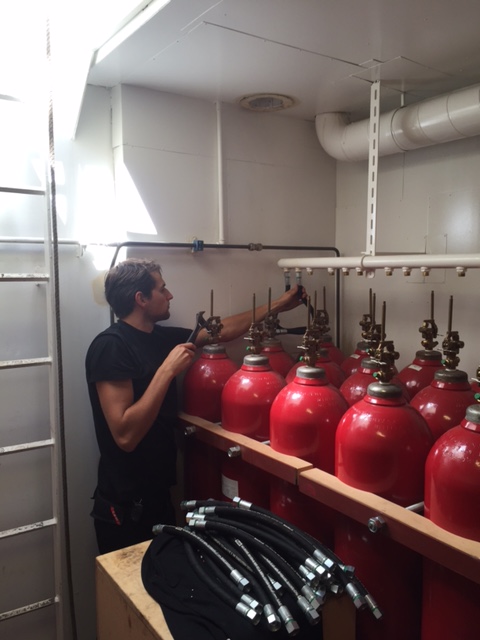 Inspection of life saving equipment
As maintenance of life saving equipment is of vital importance, the IMO has issued regulations to assure proper operation. Our service facilities are equipped to offer high quality maintenance and (re)certification of life saving and safety equipment.
We can offer complete service of your ship, from lifejacket to firefighting equipment.
Please find below all our services listed.
We can inspect the following equipment:
Freefall Lifeboats
Lifeboats
(Fast) Rescue boats
Outboard engines
Life rafts
Evacuation systems
Davit systems
Lifejackets
Immersion suits
Medical oxygen
Signaling beacons as EPIRBs, PLBs and SARTs
Gas detection equipment
Fixed firefighting systems
Firefighting equipment
Breathing air equipment